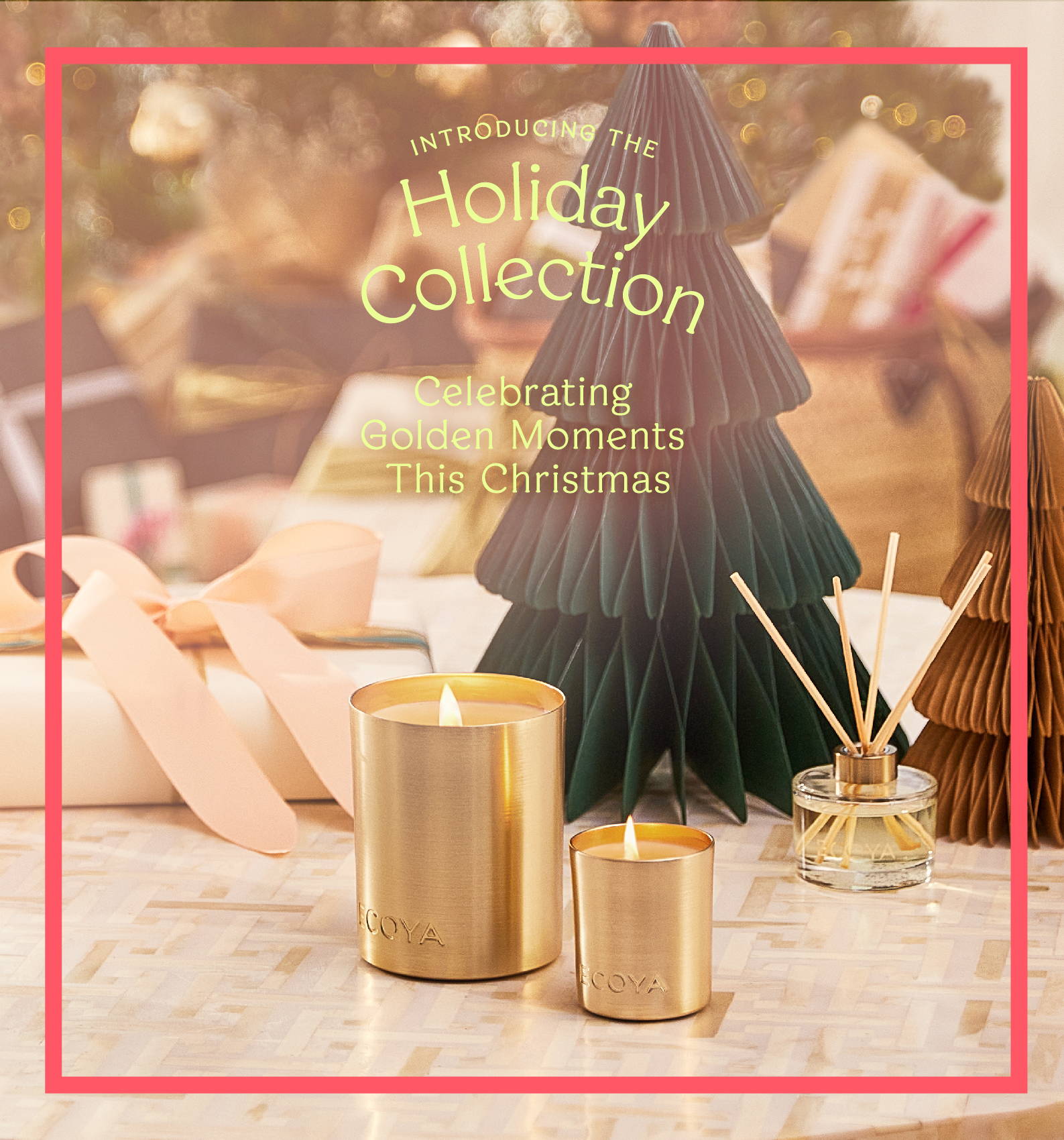 This holiday season, we invite you to celebrate golden moments with us. 
At the heart of our Holiday Collection is The Goldie, a new brushed gold aluminium candle vessel, designed to bring holiday elegance to your home long after the unboxing is done. 
The new season Holiday Collection showcases three limited edition fragrances: the cult classic Fresh Pinealong with two new fragrances, Raspberry & Hibiscus and Blossom & Spiced Vanilla.
This year, each candle is poured into a luxury brushed gold vessel, elevating the collection, and creating a golden moment in your home as you burn your new favourite fragrance throughout the festive season. From coveted gift sets to our most nostalgic products, celebrate the magic of the golden moments this gifting season.