Our essentials for an endless summer of entertaining.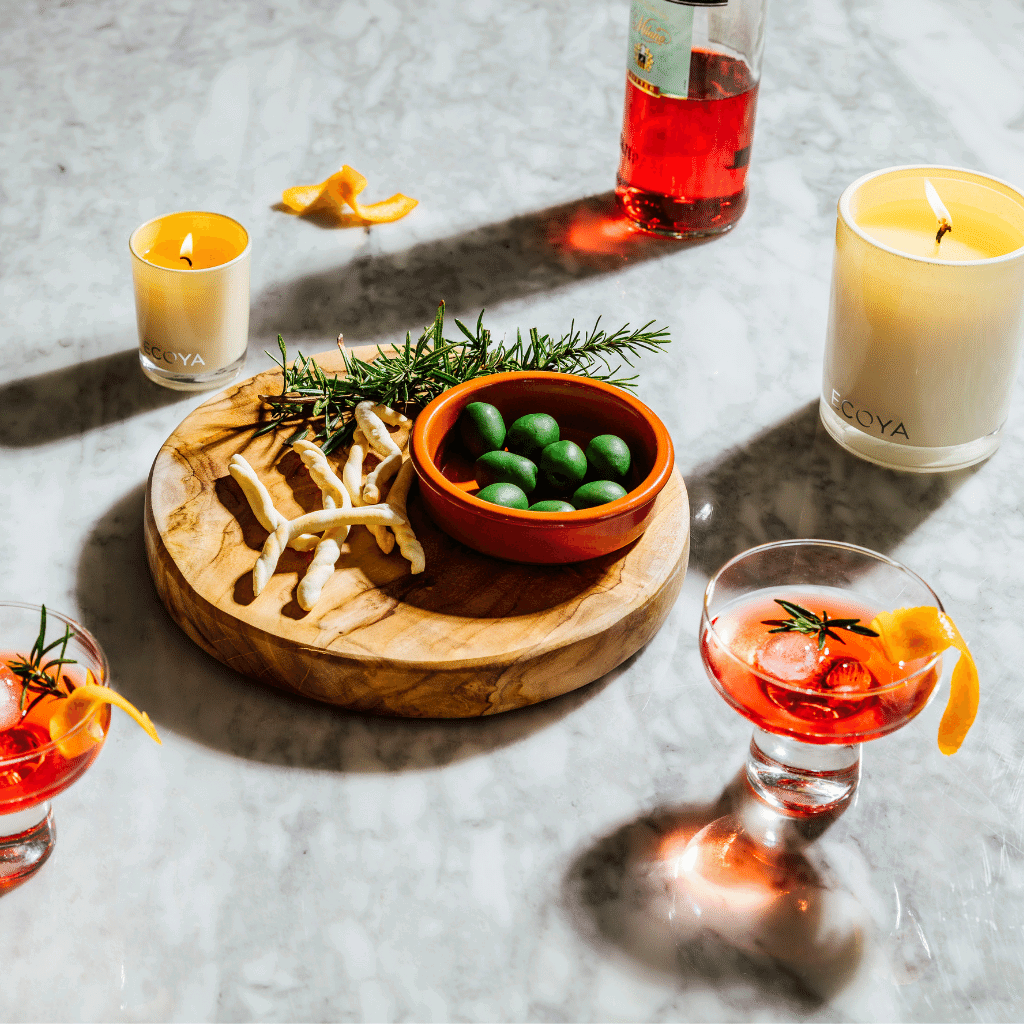 A warm glow
Candles are the pièce de résistance for your table setting.
For those balmy summer evenings, choose a refreshing, tropical fragrance
to enhance the summer setting – think
Blood Orange
,
Guava & Lychee Sorbe
t
and
Coconut & Elderflower
. Fruity, uplifting and delicious.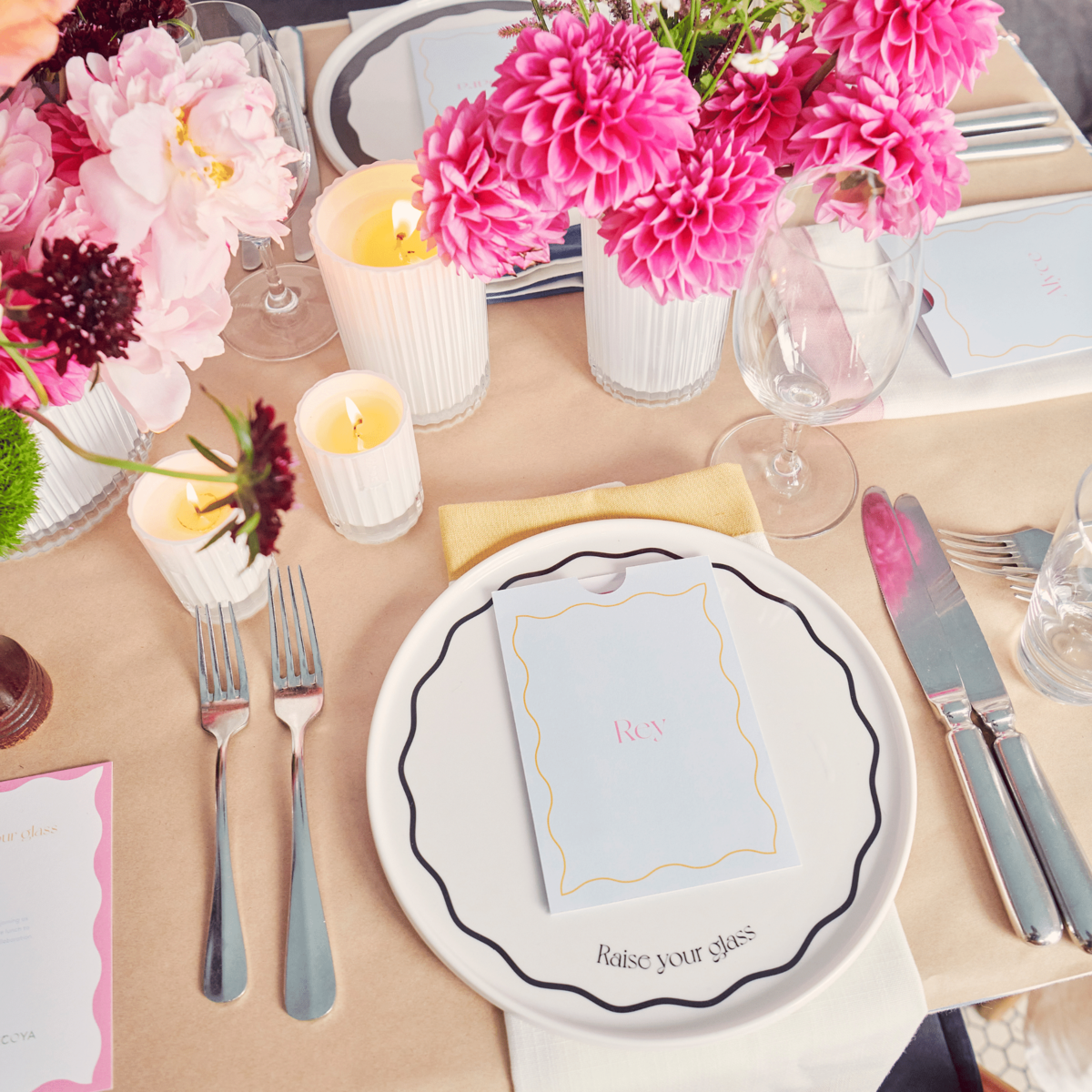 The perfect place does exist
Beautiful tableware is surely one of the most important
elements to the dining aesthetic.
Our
ECOYA x In The Roundhouse
dining plates are modern and memorable and perfect for those special occasions. A set of four monochromatic and sophisticated dining plates
featuring celebratory quotes to toast your glass to.
The plates are made from new bone china and coated with a clear glaze on the
 top and feature a small rim to keep juices and sauces from spilling on the table (because, who wants that).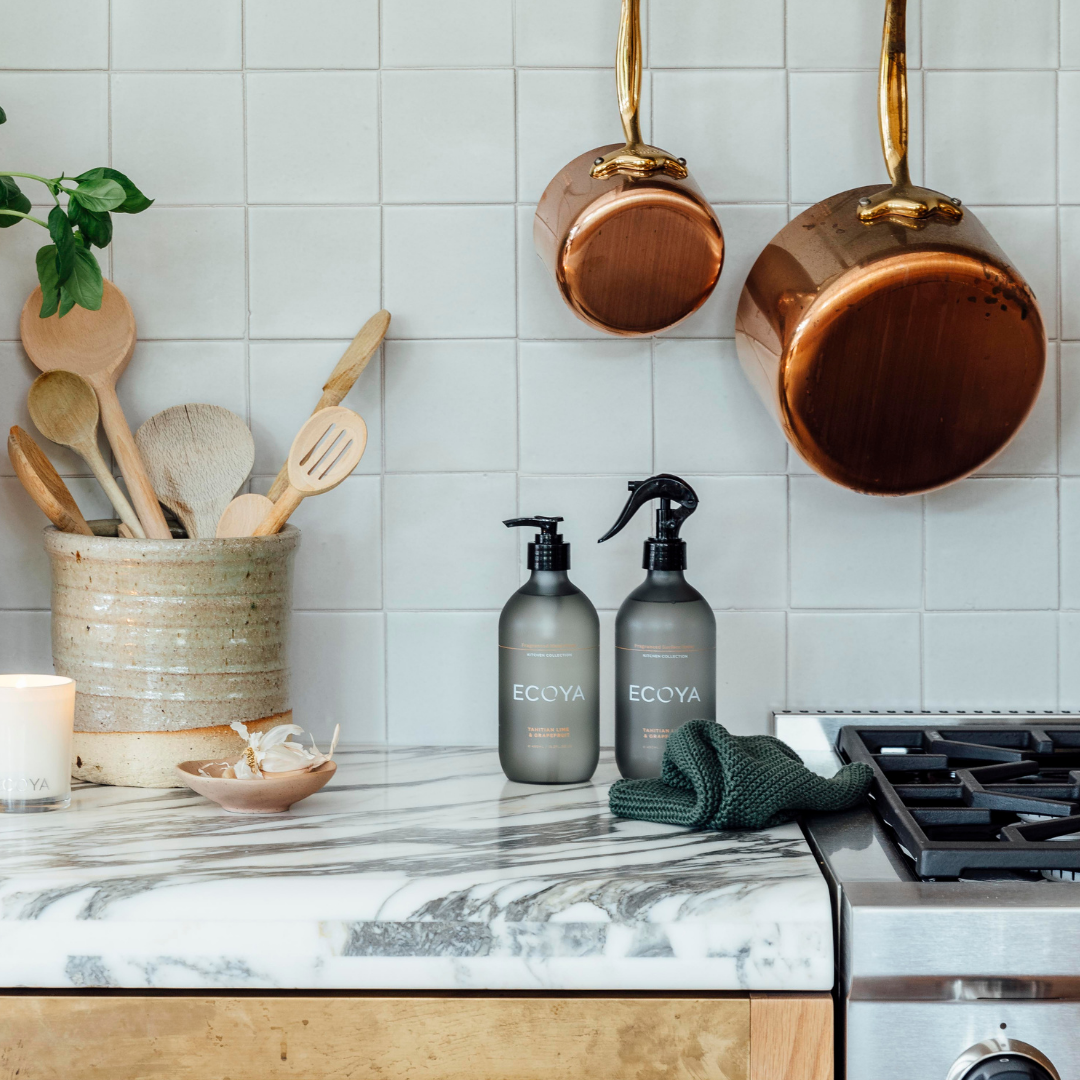 A quick clean-up
We try to be those 'clean as you go' people and having delicious cleaning products
makes the 'on dishes' duty far less of a chore.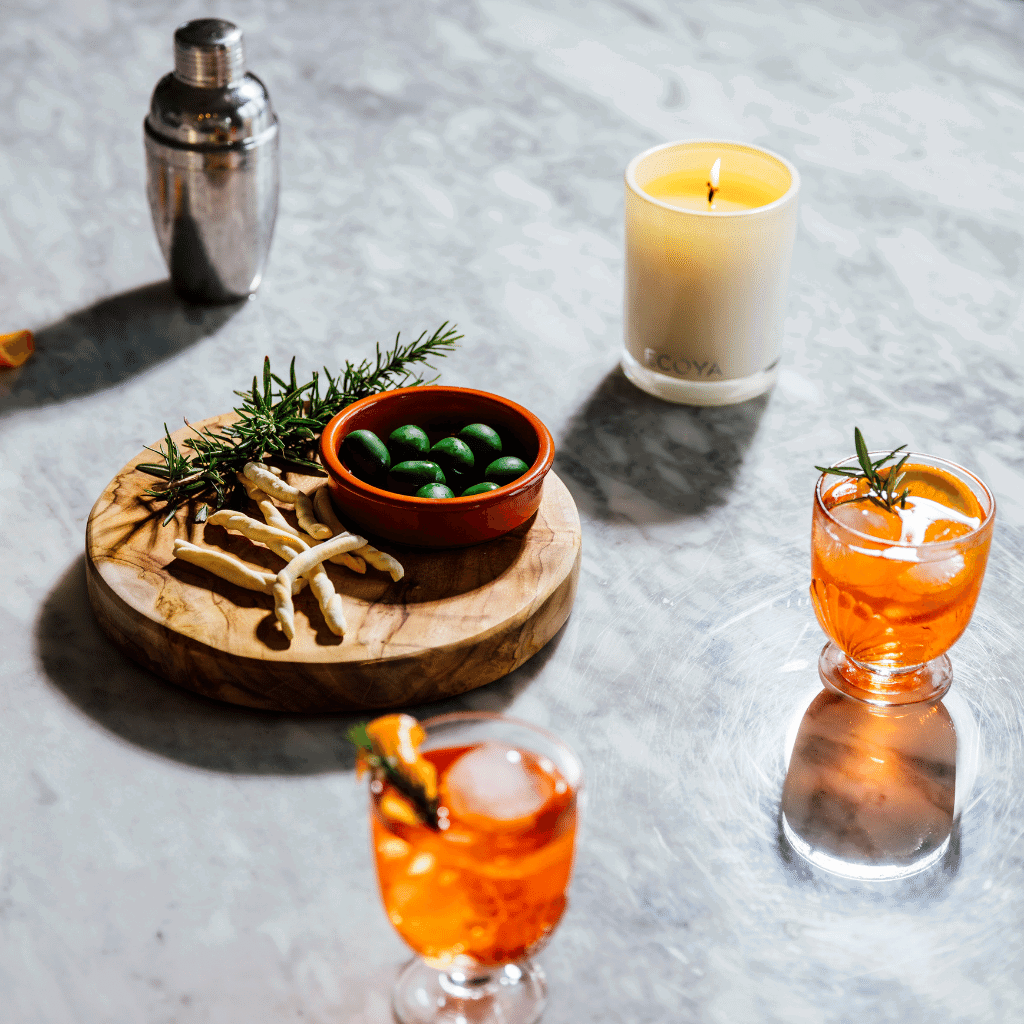 It's not all about the table
A top-notch playlist is key and we've created the perfect dinner party playlist
just for you – search ECOYA on Spotify and
hit play on 'Dinner Party Beats' (or
click here
!).
SHOP THE EDIT