Meet Sarah Jane Surtees, a self-described 'maximalist'.

A self-described 'maximalist', Sarah Jane's love of 'more is more' carries through her work as an award winning creative, through to the plush colourful home she shares with husband Tristan and son Phoenix. Having earned her stripes at some of Sydney and London's leading creative agencies working on projects for brands including Hermes, Louis Vuitton, Christian Louboutin, Vogue, Swarovski, Lady Gaga, Emirates and ECOYA, she is now the Founder and Creative Director of design studio, Tiger Bowie.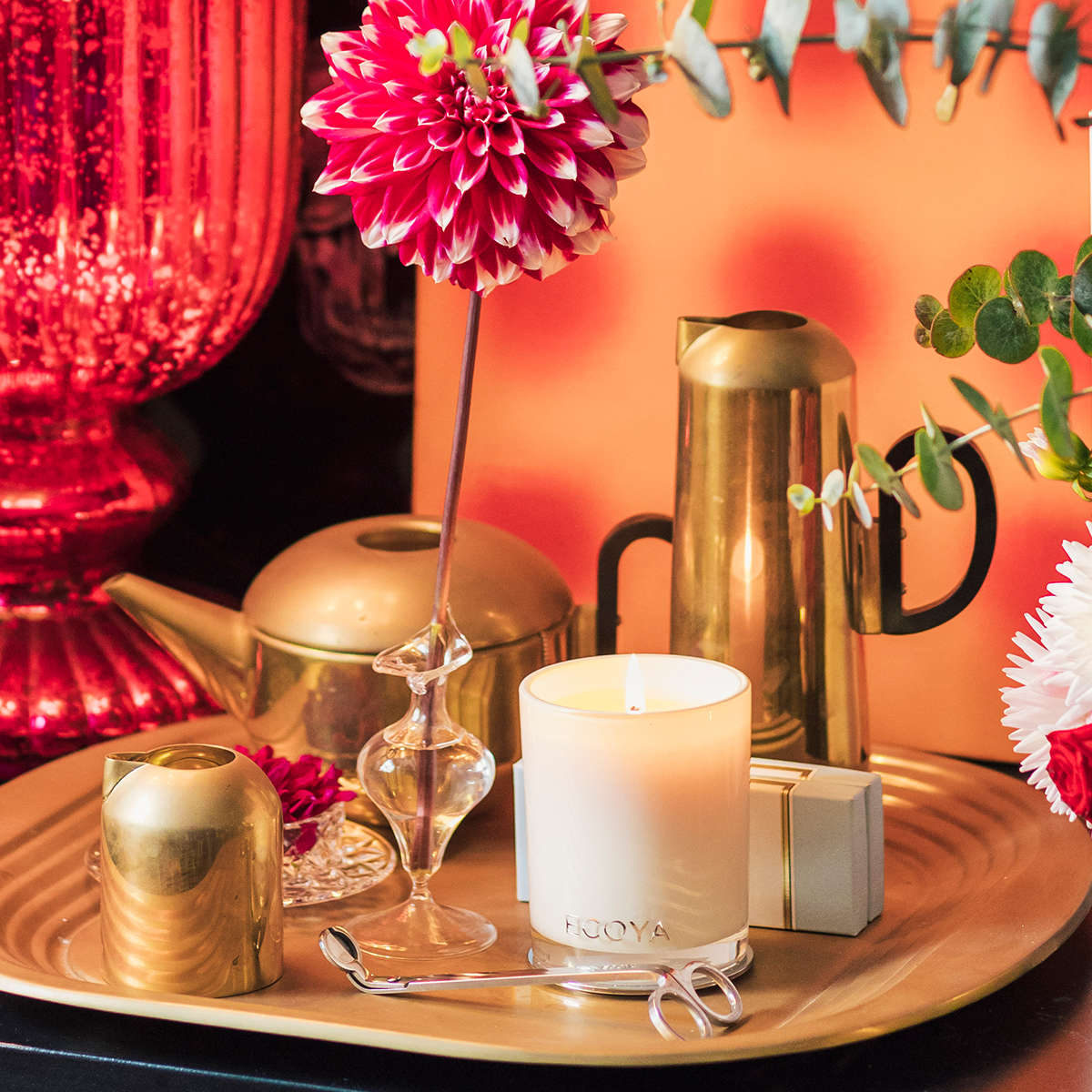 How would you describe your interior style?
I am an absolute Maximalist – more is definitely more in our home! I live by the code of the late Interior Designer, Dorothy Draper. Her books 'Decorating is Fun' & 'Entertaining is Fun' are basically gospel to me.


I have an eclectic mix of both Modern and Vintage pieces and love juxtaposing these in a room together, such as pairing my Silken Favours Leopard cushions with my vintage wicker peacock chairs. I tend to not take things too seriously and like to add fun and colourful statement pieces in the mix such as my fluro Tom Dixon Peg Stand. My current obsession is vintage Australian Mingay Lustre Ware Shell Vases. I'm so in love with their dreamy colour scheme and organic shapes.

Brass everything – I love how the gold brings such warmth within the home. My Tom Dixon Brass Form Tea Set is a statement piece on the bookcase.

My partner also works in the Arts so we have a lot of interesting and diverse artwork on the walls.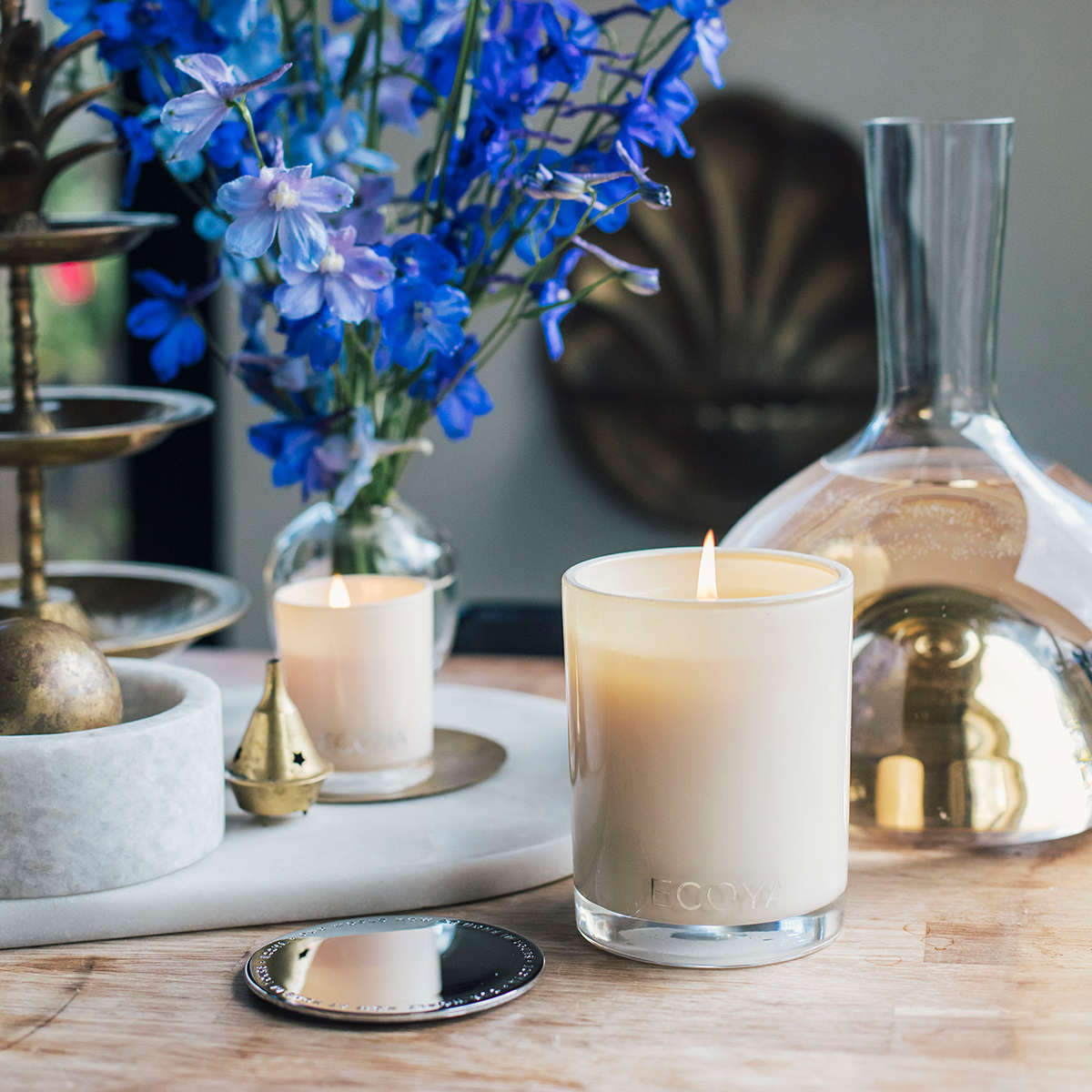 If you had one scent to fragrance your home with, what would it be?
Roses – to me this is such a beautiful and classic fragrance which instantly transports me to a dreamy traditional English garden.

What's your go-to ECOYA fragrance?


What are your go- to / must have beauty staples?
Basically, anything from Santa Maria Novella – this brand can do no wrong. It's been around since forever (1612) and is the oldest known Pharmacy in the world, originating from the Dominican monks with their ancient artisan traditions. I'm also loving Jao Brand Goe Oil. This is a seriously hydrating body oil and it smells absolutely divine!
I've recently discovered the best ever sunscreen from Ultra Violette which is a game changer. This Australian-made product is actually a 'Skinscreen' and their hero product 'Queen Screen' is life changing. It's so light weight, just like applying a Serum, and it smells subtly of Roses. I also couldn't live without ECOYA's new
rinse free hand wash
in Sweet Pea & Jasmine. It's a super handy size and easy to throw in my handbag – I take it everywhere!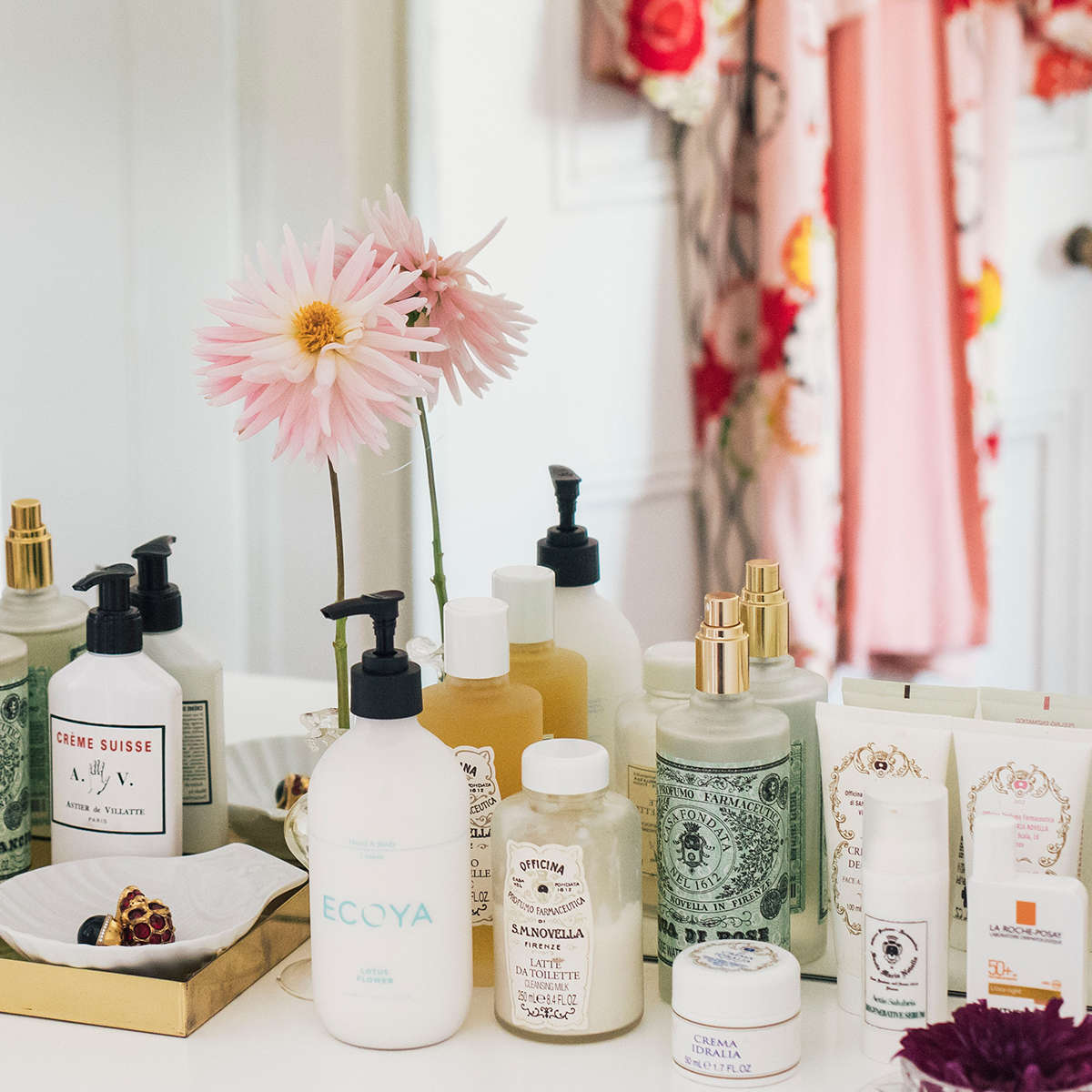 What makes a great interior?
I think it's really important you see the individual's personality present in the space, and make sure to have some fun, don't be afraid to use colour!

Whether it be painted walls or soft furnishings, adding colour can really be essential to brightening up a space. It can even be as simple as introducing an interesting and colourful pattern, such as a Pendleton wool blanket or hanging a beautiful Japanese silk Kimono on your bedroom door. Adding simple and classic items such as these can add a lot of personality and a good talking point within the room.

I love a good statement piece but I'm always careful to pick something I think will buck trends and have longevity. Good mood lighting is also essential, whether it be with lamps or candlelit.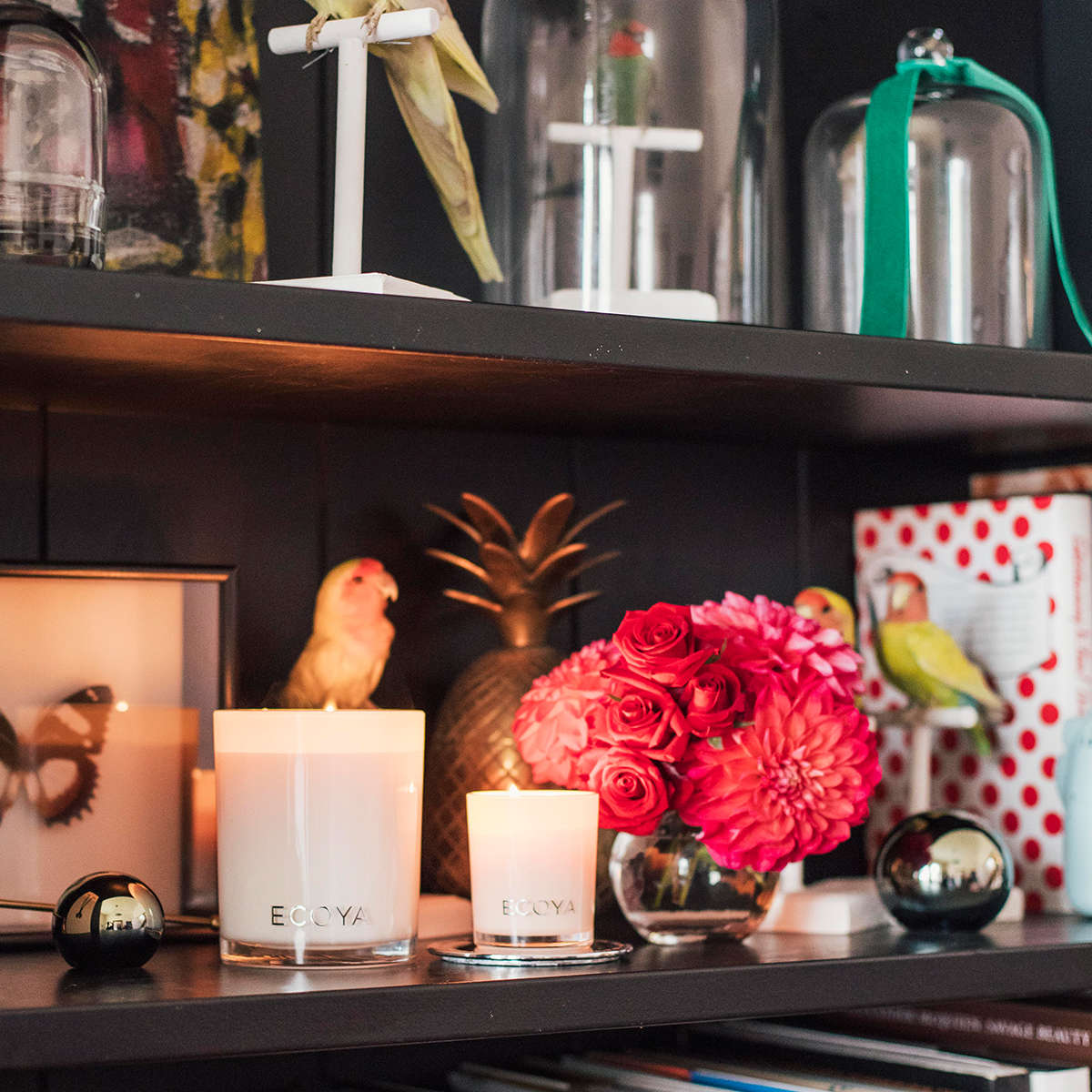 What's your favourite room in your home and why?
I do love our Dining Room as this is where I spend a lot of my time. Whether it be working on designing my next project or styling up the grand bookcase with all my favourite trinkets. The bookcase lends itself to smaller objects of desire and curiosities such as my favourite vases and little Taxidermy birds. I've been thinking a lot about repainting the bookcase a brighter colour to lighten up the space – a blush pink could look just fabulous.

What would be your one dream interior item (if money was no object)?

I will forever be lusting after a beautiful vintage Hollywood Regency style 1970's brass palm floor lamp by Maison Jansen.

What's always on your bedside?


Usually I would always have a nice calming candle, hand lotion, jewellery box and book, but at the moment – nothing! I have a toddler (Phoenix) who's always trying to get his little hands on my trinkets! Everything is now located (up high) on my dresser and he's forever reaching for my Jewellery box and lotions & potions!