Meet Charlie, an inspirational women with an eye for great design we admire at ECOYA.

Charlie Boyce is the founder and director of Sydney-based agency, Portobello PR which boasts an impressive portfolio of lifestyle, beauty and fashion brands.

Charlie's Bondi home is a calming sanctuary she shares with toddler, Orlando, baby daughter, Daisy and husband, Randal. Expansive ocean views and light filled spaces provide a soul-soothing escape from her hectic day-to-day schedule. The PR maven and "Mum Boss" spoke to us about her laid-back interior style, beauty must-haves for a busy life and favourite spaces.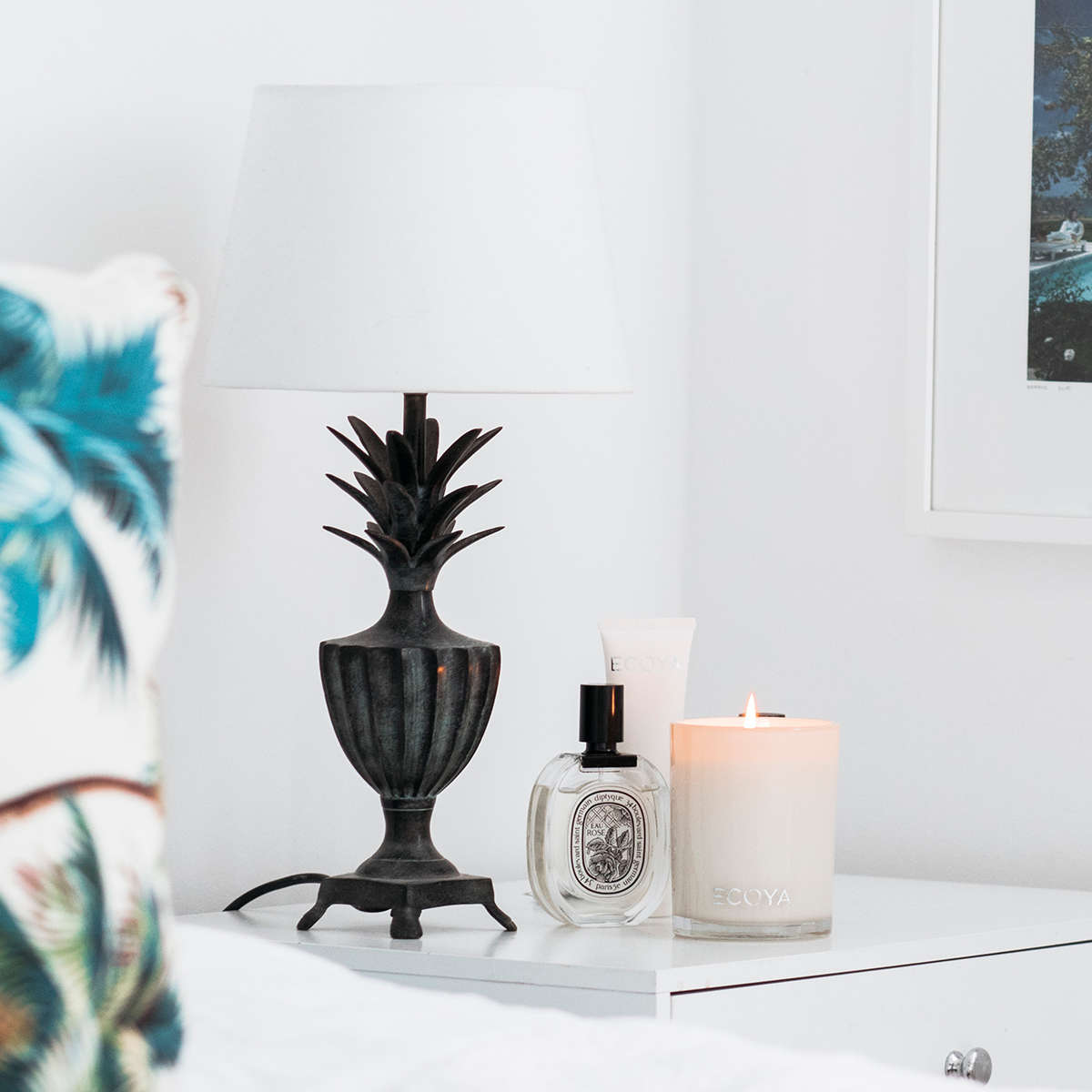 What's your interior style?
Laid back beach house. Our home features a minimalist pallet with pops of colour and a pared-back coastal feel.

If you had one scent to fragrance your home with, what would it be?

Rose - I always go back to that fragrance as it reminds me of home in the UK.

What are your go-to beauty staples?

An illuminating primer is a must, I've been loving the Mecca range of products. A Charlotte Tilbury Glow Filter Kit, Elizabeth Arden Eight Hour Cream and a Cream Blush are all staples in my make-up bag. To combat my post baby tired look I like to use a Bondi Sands tan in a light medium and their new Glo gloss, if in doubt always a red lip from YSL as well!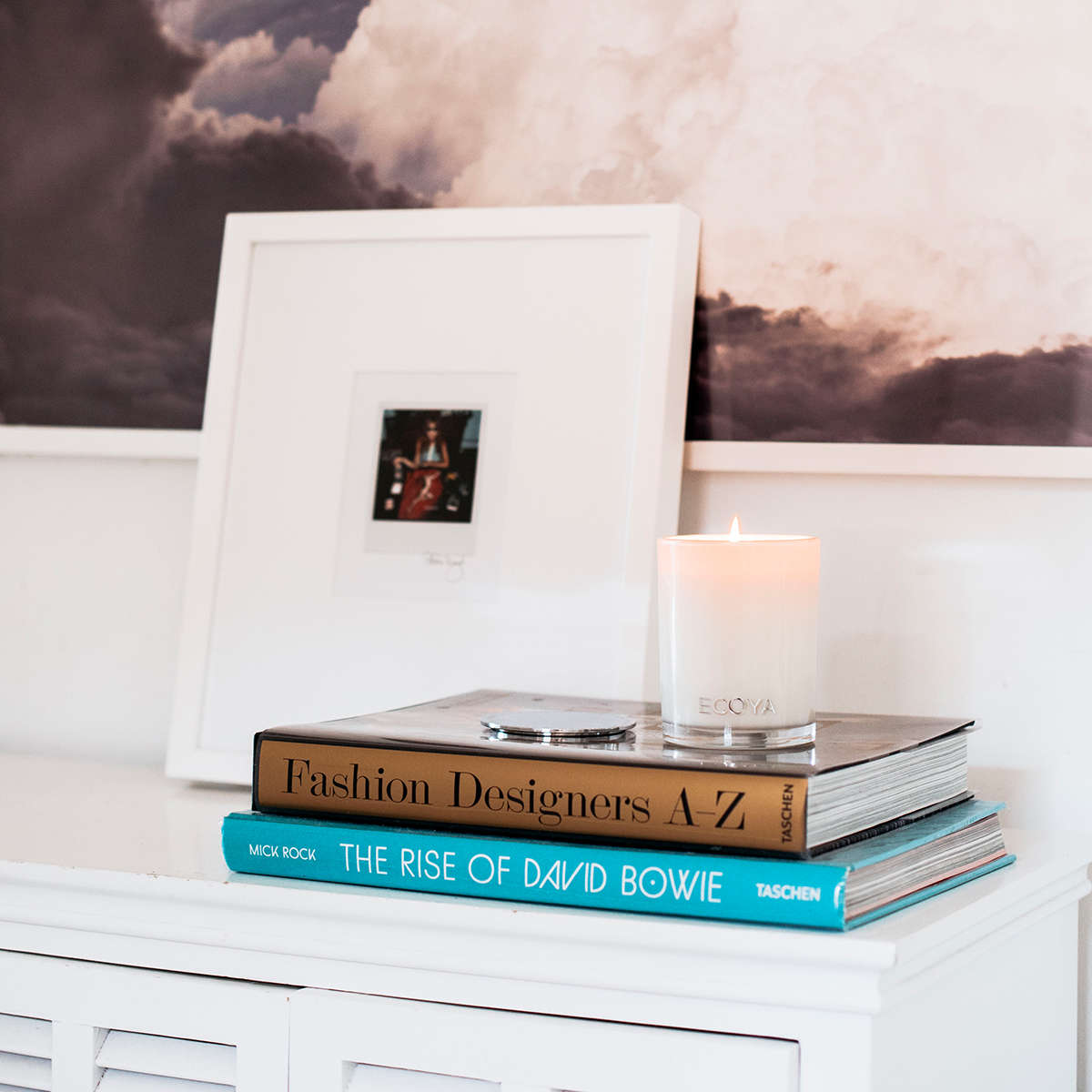 What's your go-to ECOYA fragrance?
I have a few depending on my mood but the woodier fragrances,
Cedarwood & Leather
or
Spiced Ginger & Musk
are currently on high rotation in my home and office.
What makes a great interior?
A house needs to feel like a home, I love to fill my spaces with anything that makes it feel lived in and welcoming. I use beautiful photography to provide pops colour, I love Slim Aaron and Hugh Holland's work. I have a new polaroid of Patty Boyd taken by Eric Clapton which currently takes pride of place. I have some friends who are photographers as well, so I love to hang some of their work.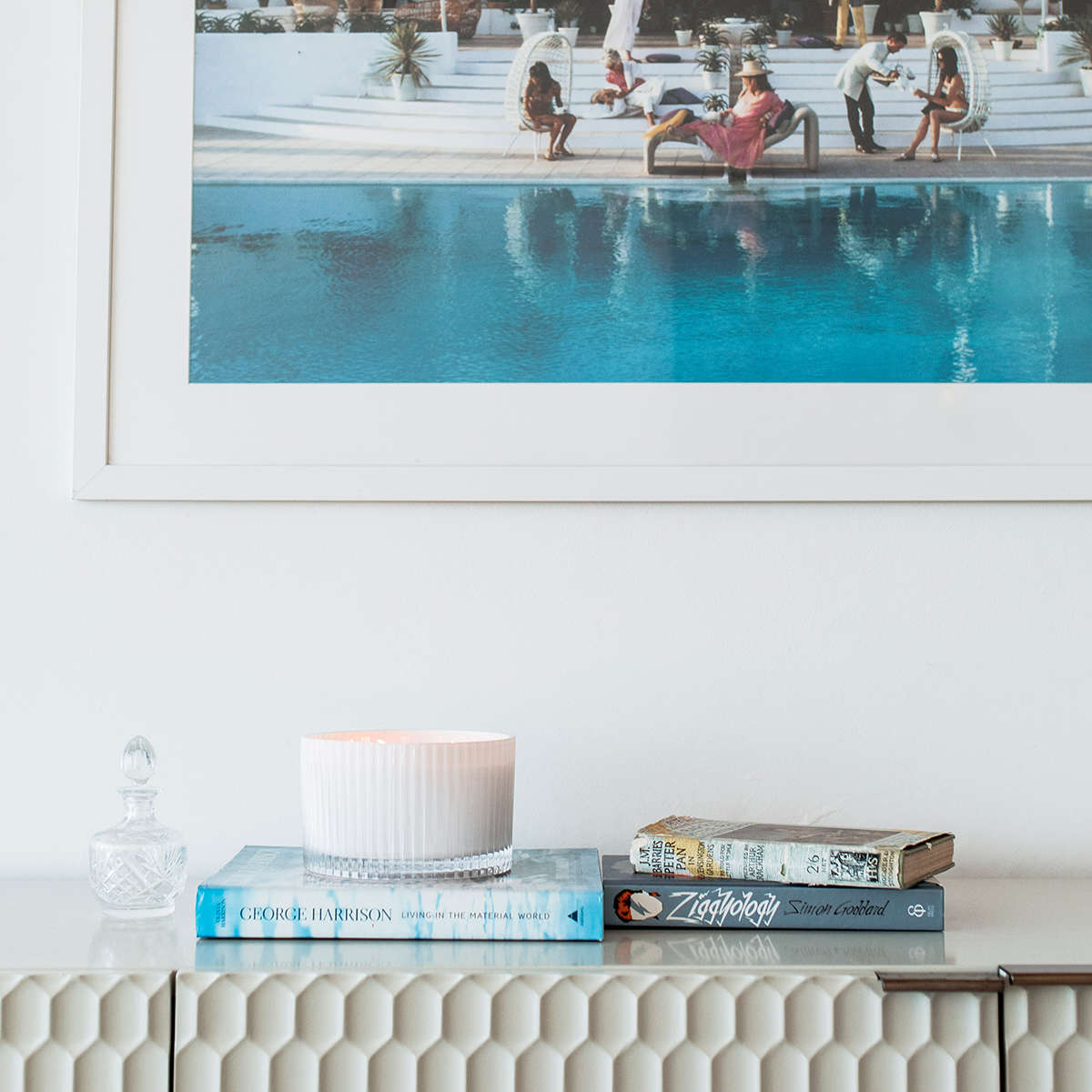 What's your favourite room and why?
Our living room as it has an amazing view of the ocean which I find so calming, even with a wild toddler and baby in the house! Light is very important to me and the sun pours into this space, it's certainly the brightest house I've ever lived in. The living room also extends on to the balcony which suits us as we always seem to have the doors open and live between the living room and outdoors.
What's always on your bedside?


Currently the Mario Badescu Facial Spray, an ECOYA Madison Jar and
Coconut & Elderflower Hand Cream
which sit alongside a collection of baby bottles! If I remember to pick some up from the markets I love to have a bunch of dried lavender which gives off a beautiful relaxing scent.