Join us
In the kitchen with
Polly Markus of Miss Polly's Kitchen, as she creates
a moreish dish inspired by our festive fragrance,
Red Berries & Peony at Dusk
.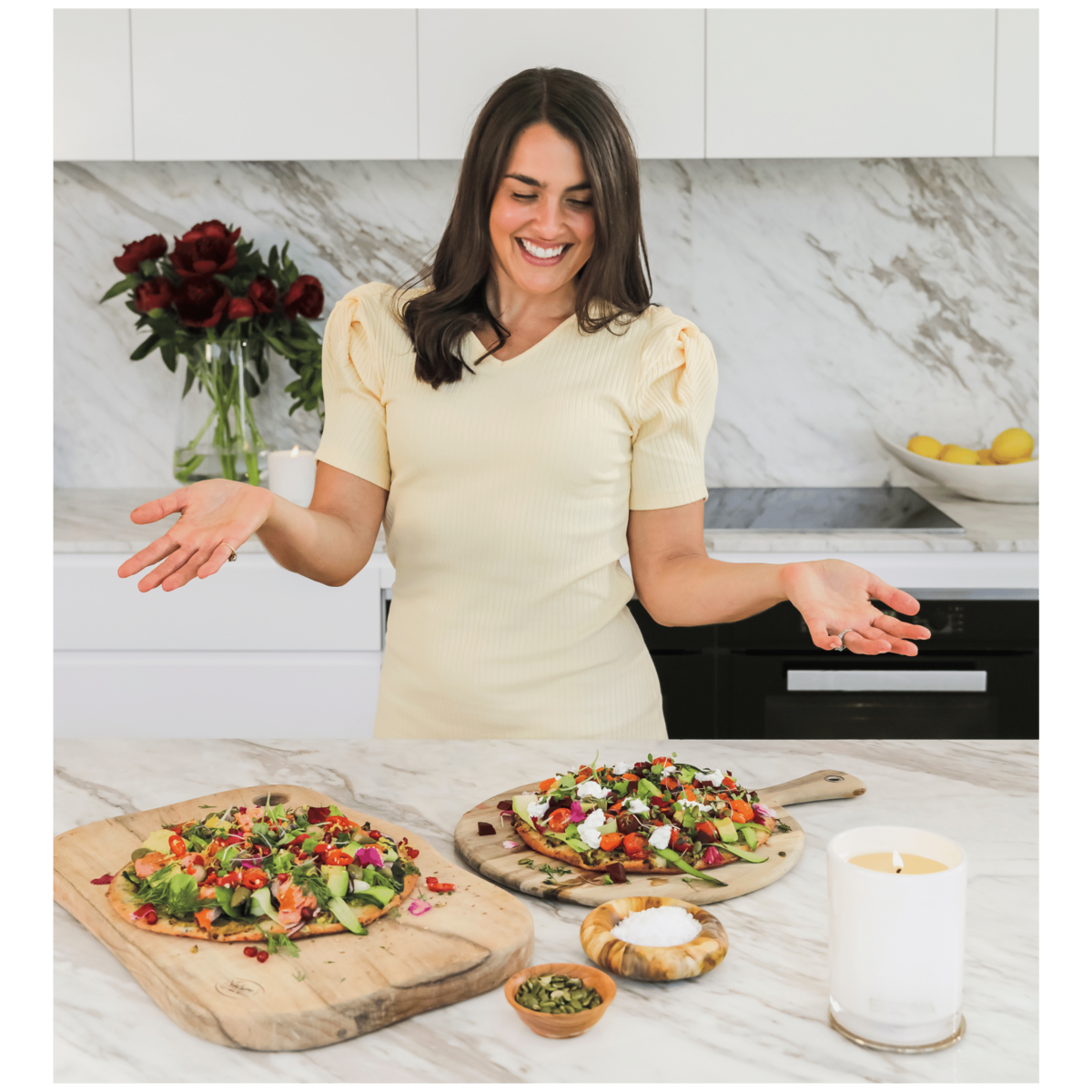 Polly has created a beautiful flatbread designed to be shared with friends and
family – the perfect throw together dish to pair with that 5 o'clock Christmas cocktail!
Watch Polly create these colourful and delicious
Christmas seeded flat breads with all the trimmings.
WATCH ON IGTV
Save your ECOYA x @miss_pollys_kitchen recipe card so you can serve up this vibrant,
festive snack for friends and family over your Christmas holiday.