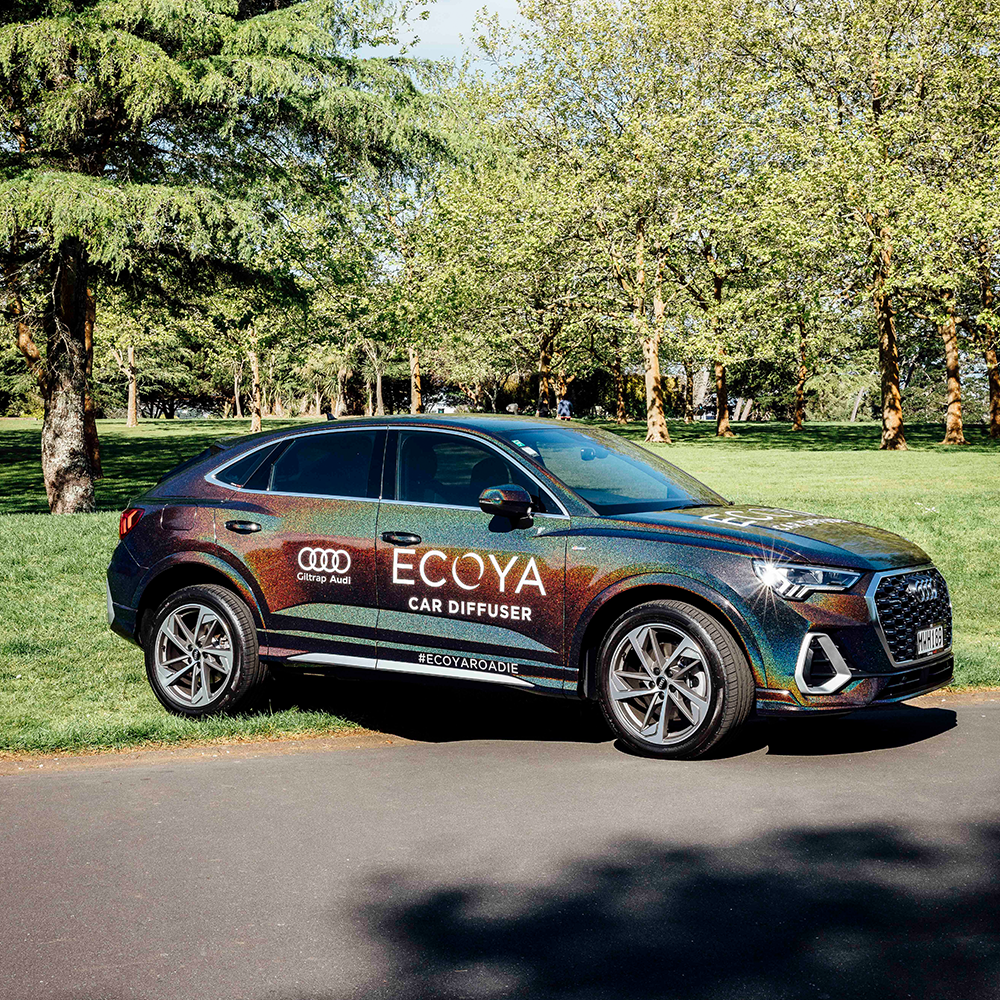 On Monday 12 October, the ECOYA team will depart Auckland in their Giltrap Audi Q3 Sportback, headed for Queenstown.
The ECOYA team will host 13 activations throughout the country over the course of the week, giving away their sell out Car Diffusers to locals along the way.
As well as filling cars with fragrance, the team will share their best roadie tips, the best look outs, the hottest tourist spots and the best eats in order to do their bit in supporting local businesses throughout the country.
Thanks to Giltrap Audi, the ECOYA team will be traversing the country in a brand new Audi Q3 Sportback that has been wrapped in a distinctive black psychedelic film.
Follow the teams journey on our Instagram page (
@ecoya
), and let us know where in your local town we should go!