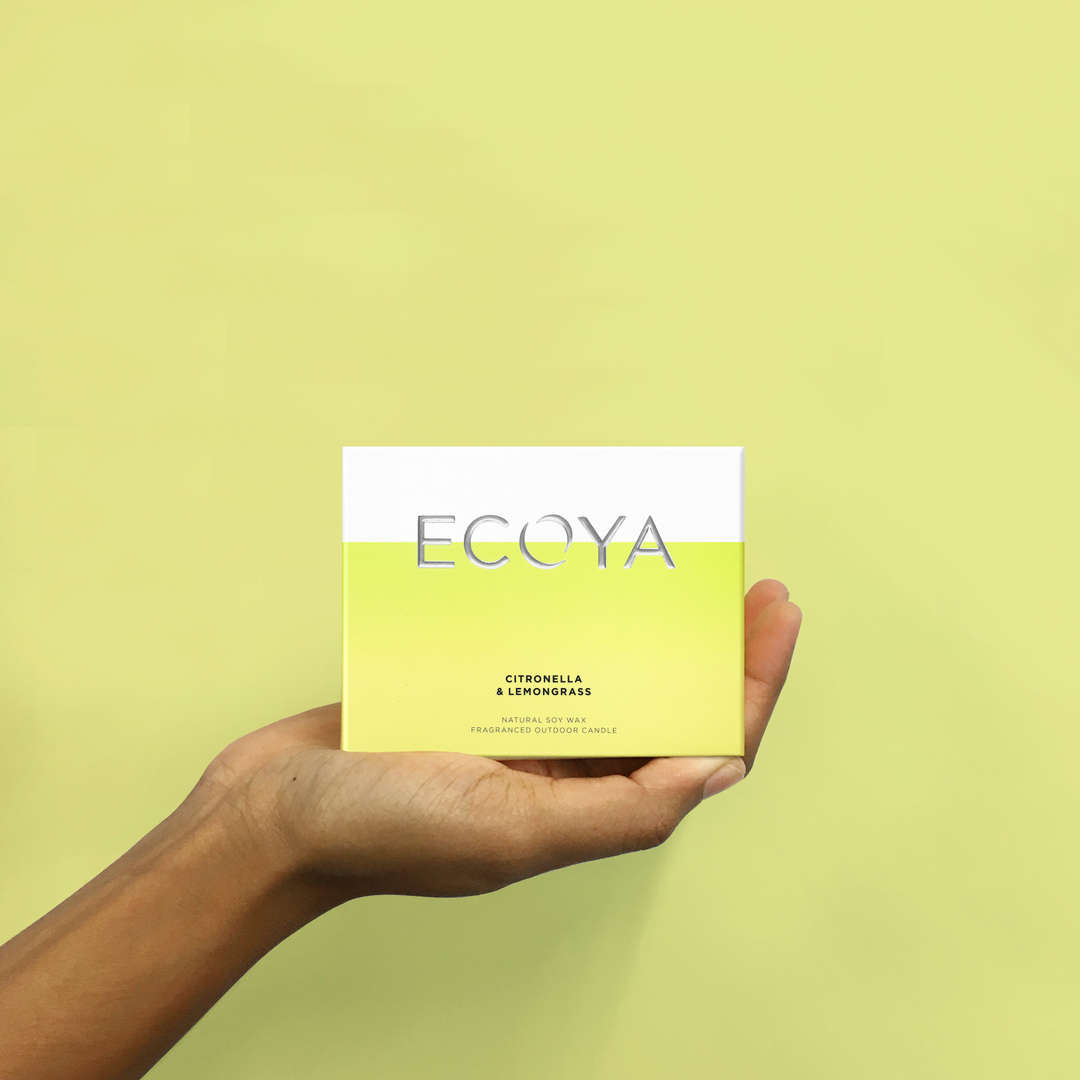 Introducing a Special Edition fragrance and vessel for Summer 2018, the ECOYA
Outdoor Candle
, fragranced in
Citronella & Lemongrass
.
Poured into the new Dylan Jar, the
Outdoor Candle
has two wicks and is made from natural soy wax which ensures a cleaner and longer burn than paraffin or paraffin blend candles.
Bringing a little luxury to your outdoor dining,
Citronella & Lemongrass
is an invigorating and vibrant Summer scent, perfectly suited to those alfresco evenings.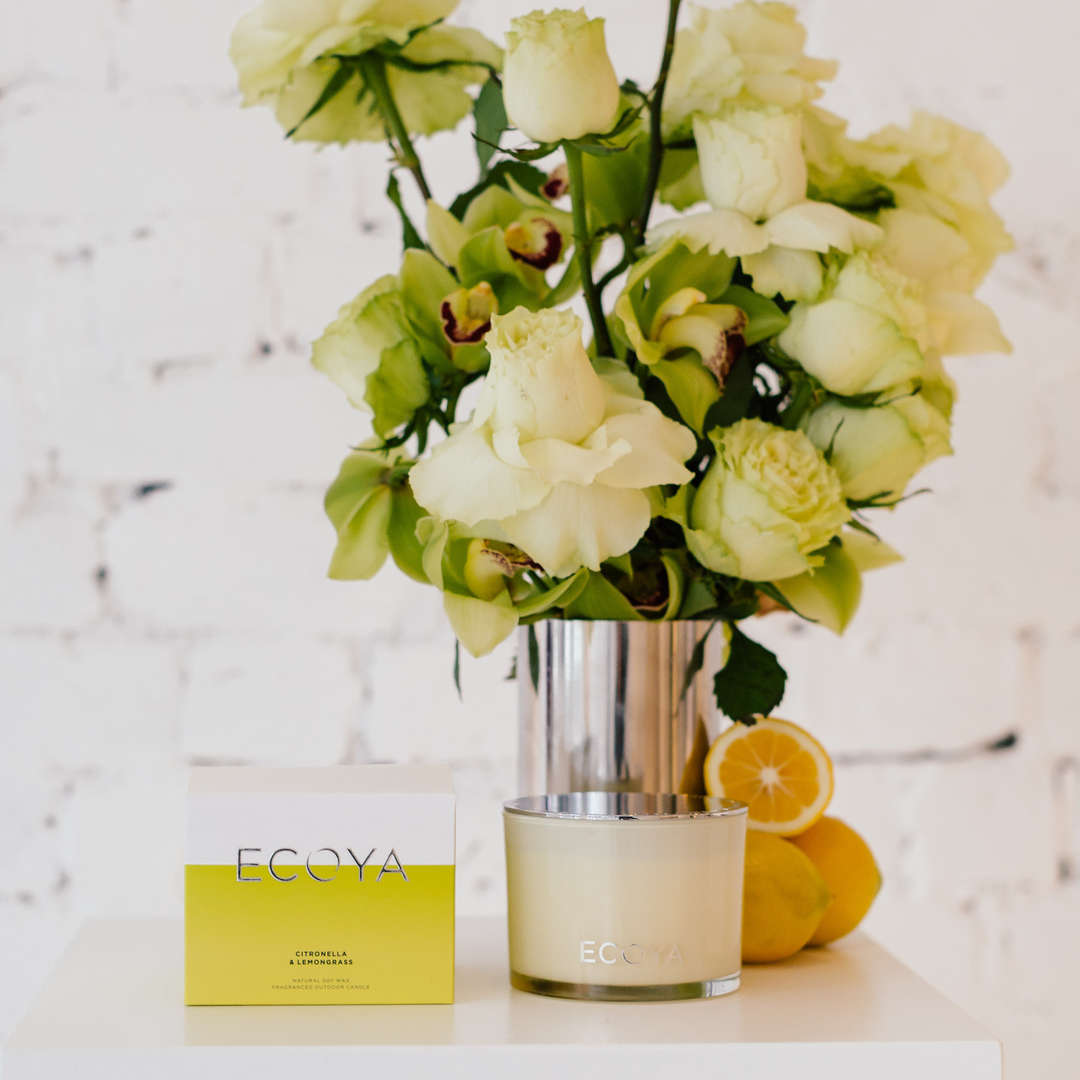 Lemongrass & Citronella
The invigorating zest of lemongrass and citronella are blended with cool green notes to give this fragrance a fresh and uplifting body. Blended with a floral rosewood, it is the perfect
outdoor candle.